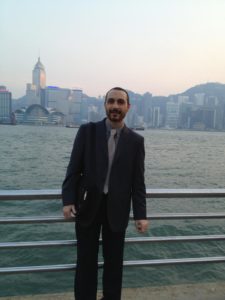 Dear Readers,

So much time has passed since my last blog. So much has happened since… My last one talked about the works I was going to play at the Museum of Art on January 29th. That program was recorded, and the CD is about to be released by Centaur Records.

Soon after that recital, in talking with my friend, the conductor Domenico Boyagian, we decided to collaborate on a project to record the Grieg Piano Concerto. We picked the venue (the Museum of Art, again), talked to Ted Good of Steinway, who gave us a superb instrument, enlisted the services of Thomas Knab, a fantastic sound engineer, and scheduled two public performances of the Concerto, with the Ohio Philharmonic Orchestra. Those live performances are the basis for the CD that is about to be released.

In the meantime, teaching at CIM was in full swing, and I was playing recitals in Oregon, Spain and South Africa, and concerto performances in California (Prokofiev Third with the Stockton Symphony), and Florida (Rachmaninoff Second with the Pensacola Symphony), as well as Texas (Grieg with the Longview Symphony). The South Africa trip at the end of March was a fantastic one, and a perfect prelude to my South African tour of August. I went to Stellenbosch, to be part of the Piano Symposium organized by Nina Schumann and Luis Magalhaes. I had a blast. It was well worth the interminable flights.

The Liszt Society Festival in Eugene, OR was also a wonderful experience. I met or saw again colleagues and friends who I respect and admire, such as John Perry, Luiz de Moura Castro, Alexandre Dossin, Gila Goldstein, and many others. I also had a wonderful time playing my recital on a New York Steinway that did not seem to be the instrument of choice at the University of Oregon Music School, but I loved it and am happy I chose it.

I also had many trips to beautiful Santo Domingo throughout the winter and into late spring/early summer, to teach masterclasses there. That is always I place I love to go to, especially for the dear friends I have there.

I returned to San Jose, CA at the beginning of June to preside the jury of the International Russian Music Piano Competition. Dan and Irina Morgan, as well as Julie and Alex Poklewski, always do a magnificent job at organizing that event, aided of course by wonderful board members and volunteers. They have all become great friends of mine and Emanuela's, as well as fantastic "uncles and aunts" to my daughter. Eleanor's birthday falls during the competition, and the fact that we were together on that day made the whole experience even more special.

The summer festival season was now upon me, and I traveled to Italy, and more precisely to one of the most beautiful places on earth: the Amalfi Coast. The Amalfi Coast Music Festival was unforgettable. I arrived quite tired, after all that activity and not a day of rest. The weather was scorching hot, air conditioning insufficient, or not available. I'm Italian, so that was nothing I didn't expect. What I did not expect was how the beauty of the surroundings would make me feel regenerated, even while working hard. July in Amalfi, radiant, splendid, sweet, unforgettable, gave me emotions I will not forget as long as I live.

Those emotions and feelings carried over to the next engagement, a workshop in Napoli. I have been returning to Napoli every year in the third week of July. Never have I loved it more.

At the end of the workshop, I played a recital in Nancy, France. Place Stanislas is simply incredible.

Then came my South African tour, which lasted over 3 weeks. I played the Grieg Concerto several times with the Johannesburg Philharmonic, Rachmaninoff Third with the Cape Town Philharmonic, several recitals in Jo'burg, Pretoria, Bloemfontein, and Knysna, as well as numerous masterclasses all over the country. I met so many wonderful people. I'm happy I will return there at the end of June 2013.

By the time I played my last engagement in South Africa, I had barely time to fly back to Italy, and drive 6 hours from Rome to Taranto, for my brother's wedding. It was a wonderful ceremony and reception.

Summer was now over! Fly back to the States, start teaching right away, mix that with more traveling and performing: four concerts with the West Virginia Symphony, then Rachmaninoff Third with the National Symphony of the Dominican Republic, then Hong Kong, Macau, back to the US to play Mendelssohn First with the Winston-Salem Symphony, then a quick trip to Japan, and here we are!

Two more trips in November, one to Santo Domingo to teach, and another to Rio de Janeiro to judge a great piano competition, from November 25th through December 8th. Then, perhaps, finally, a few days to catch my breath?